Fear Not (Myoukochou Remix) is a 2-track single (with an instrumental B-side) written by Myoukochou and Lord Aethelstan, featuring vocals from Venus Variation. Catalogue number: RR-MKC-2202
Links
or full quality FLAC downloads available right here!
Artwork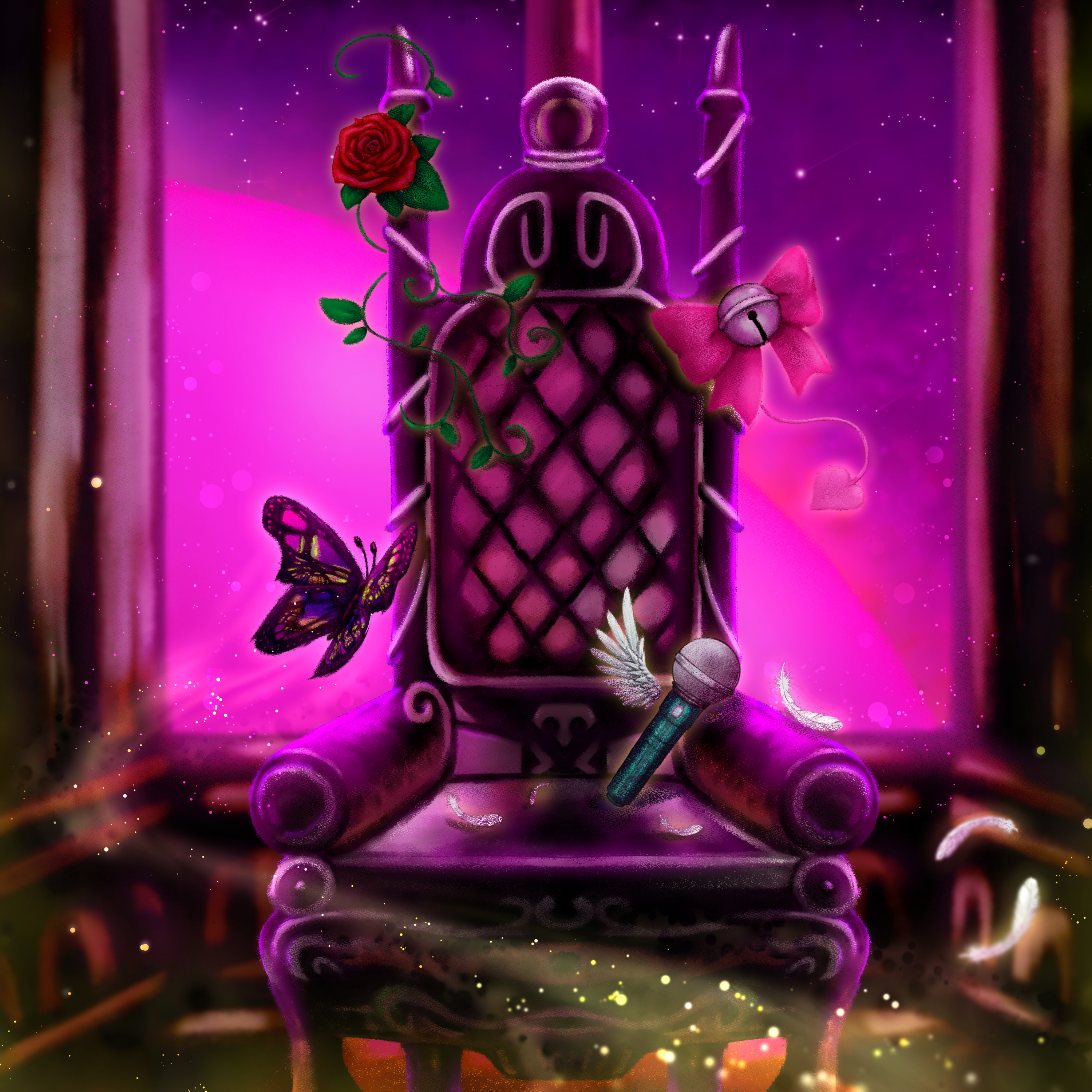 About
This is a vocal acid dream trance take on the track "Fear Not" from Lord Aethelstan's album Mousewave: Home with the Famoly. The concept of this remix has been stuck in my head since the original album was produced on stream, and while it may not have been the standout track from the album (and I still really like Irxn Gvxts, largely for its two-part nature), it's one of those things that doesn't go away until you do it — so, with Aethel's kind blessing, and working with Venus Variation for the vocals (and a sprinkling of help from Macayato and Knackered Ocelot) — we did it!
It took us slightly over a year to do, largely because we're busy but also because Venus had a series of unfortunate events including illness, and a flood in her studio! But we got it done. And in Aethel's words, it's 'sick'.
Fun facts:
Although I've been producing for many years, this is actually the first vocal track I've ever produced, and so my first time putting some of the old tricks I learned into practice.
This is, however, not my first rodeo into acid, and this features Serum used in an unusual way, as well as part of my 'vintage digital' setup in the breakdown.
This track isn't released on Bandcamp, because Aethel and Venus get equal splits, but Bandcamp doesn't do revenue splitting.
The album art features the colourscheme from the Mousewave cover, Aethel's throne and the rose from his logo, one of Ironmouse's 'Bells of Akuma' (to whom the track, and indeed entire album, is deciated), my own 'dark butterfly' logo, and Venus' winged microphone.
The backing vocals feature both Venus and me (I'm the choir). It's not easy to get me to sing, Baxter can testify!
Knackered Ocelot's guitars feature in the breakdown, but they're very processed and quiet in the final track.
There is a terrifying number of tracks, plugins and amount of automation in this track — it renders at 0.4× even on my monster PC, which made it a pain to work with at the end but bouncing it down just didn't sound the same, probably because a couple of the plugins I used were full of character i.e. old and buggy but I still love them lol.
Credits
Music by Lord Aethelstan, Alyssa Kimberley Rowan (as Myoukochou) & Venus Variation. Music and lyrics by Alyssa Kimberley Rowan (as Myoukochou) & Venus Variation. Additional vocals by Macayato. Additional electric guitar by Knackered Ocelot.
Album art: Lourita Shine (Spirit), by commission. Highly recommended, she's great. 10/10 would commission again. Check that out above, it's great and fits well with the original Mousewave artwork too!
Produced with REAPER (and Jeskola Buzz for auxiliary tracks) and played on an Alesis VI61.
Instruments: Arturia V Collection 9, Arturia Pigments 3.5, Xfer Serum, AIR Hybrid, Audjoo Helix, Spitfire Audio: Intimate Strings, Epic Brass & Woodwinds, Jangle Box Piano, LABS, FSM Infector
Effects: Oomek Exciter, Xfer SerumFX, Arturia Rev PLATE-140, Native Instruments Supercharger, MSaturator, Waves CLA EchoSphere, Waves Clarity VX, MStereoExpander, MConvolutionEZ, Valhalla Shimmer, SphereDelay, Exponential Audio Nimbus, Wavegrove Vaustus, MAutopan, MCharmVerb, MFreqShifter, Surreal Machines Crack, Thenatan Devil, Compciter, Arturia Chorus JUN-6, MFlanger, TDR Totelnikov, Valhalla SpaceModulator, dvs space echo, Valhalla Supermassive, ReaPitch, WA Vocal Splitter, Percolate, kawa_XY_Bitcrusher, W1, FrontDAW, TDR Nova, FSM Philthy, Jeskola NinjaDelay, Jeskola X-Delay, Rymix FlaserBox, Sonic Verb, Larsha Funkyverb, Ninereeds Fractal, Joachims Temperature, iZotope Nectar 3 Elements, Celemony Melodyne 5, LM Octavo, iZotope Ozone 9 Elements.
© 2022 Lord Aethelstan, Alyssa Kimberley Rowan (as Myoukochou) & Venus Variation • ℗ 2022 Rowan Recordings • See Copyright Policy.