Chrysalis is a 2-track debut single (with an aesthetic B-side) by Myoukochou. Catalogue number: RR-MKC-2101
Links
Artwork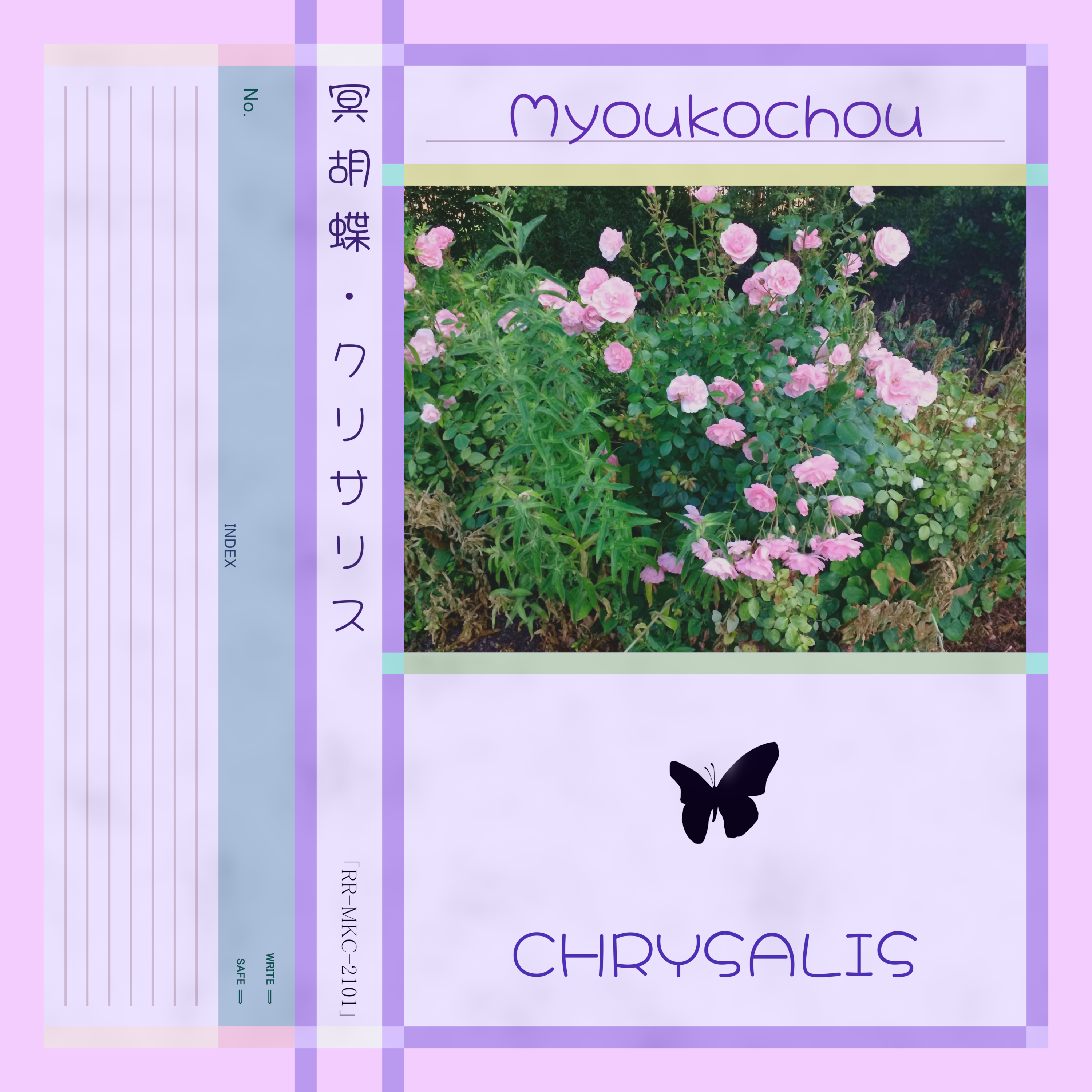 About
My first release under this name. An original future funk jam.
Credits
Dedicated to my wonderful partner, our cat Senpai, and my Twitch stream's chat.
Produced with REAPER and played on an Alesis VI61.
Instruments: Matt Tytel's Vital, Arturia V Collection, Xfer Serum, ROLI Studio Drums, Cymatics Percussive Toolkit vol.1, Spitfire Audio: LABS, Epic Brass, BBC Symphonic Orchestra.
Effects: Exponential Audio Nimbus; Valhalla Shimmer, SpaceModulator & Supermassive; NI Supercharger; SounDeviceDigital FrontDAW; Arturia Rev PLATE-140, Chorus JUN-6; MeldaProduction MCompressor, MFlanger, MPhaser, MConvolutionEZ; Xfer SerumFX; Infected Mushroom Wider, W1 Limiter, dvs space echo, Waves H-Comp Stereo, Waves CLA EchoSphere.
Mixed and mastered with TDR Nova, TDR Kotelnikov, and iZotope Ozone 9 Elements.
Album art: Alyssa Kimberley Rowan, self-produced; digital and photography.
© 2021 Alyssa Kimberley Rowan • ℗ 2021 Rowan Recordings • See Copyright Policy.