Split Infinity is a 6 track album, by Alyssa Rowan. Catalogue number: RR-AKR-2002
Links
Artwork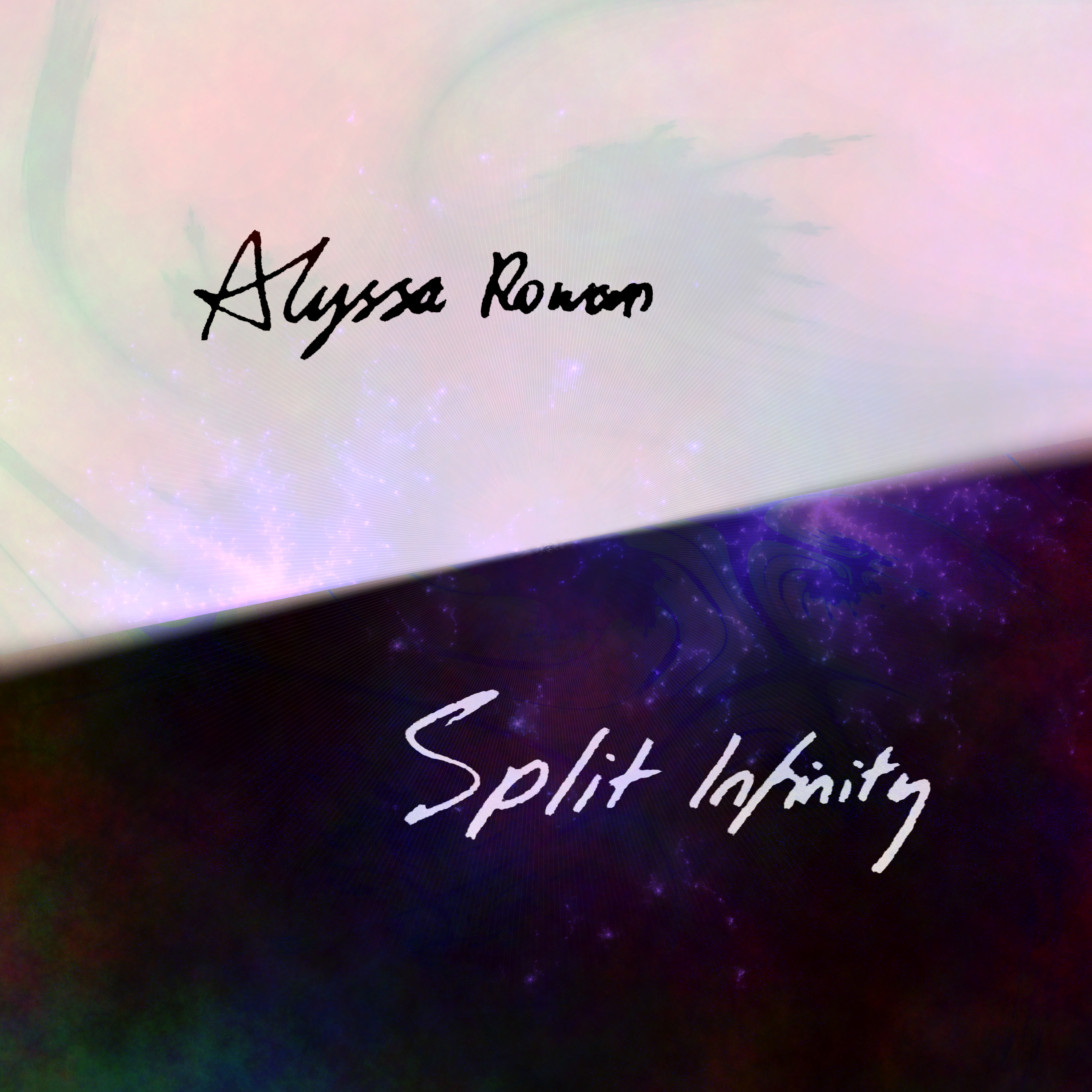 About
A (mostly) ambient album written from January-October 2020, inspired by my successful journey on the Distant Worlds II expedition in the game Elite: Dangerous.
Yes, that is a 30-minute end track, produced in one long blur. Jarre got to do a 46-minute end track on En attendant Cousteau: why can't I?
Credits
Produced with REAPER and played on an Alesis VI61.
Instruments: Arturia V Collection 7, Xfer Serum, Audjoo Helix, AIR Loom, AIR Hybrid, and Spitfire Audio: LABS, Epic Strings, Epic Brass and Woodwinds, Intimate Strings, Felt Piano, Cinematic Soft Piano, and Cinematic Percussion.
Effects: Exponential Audio Nimbus; Valhalla Shimmer, FreqEcho, SpaceModulator & Supermassive; Arturia Rev PLATE-140; MeldaProduction MConvolutionEZ, MFreqShifter, MWaveFolder, MVibrato, MSaturator & MAGC; Xfer SerumFX, OTT and Cthulhu; Infected Mushroom Wider, W1 Limiter, dvs space echo, and Waves H-Comp Stereo.
Mixed and mastered with TDR Nova, TDR Kotelnikov, and iZotope Ozone 9 Elements
Dedicated to my wonderful girlfriend Megan. It's been quite a year.
Trans rights are human rights.
Album art: Alyssa Kimberley Rowan, self-produced; digital and ink on paper.
© 2020 Alyssa Kimberley Rowan • ℗ 2020 Rowan Recordings • See Copyright Policy.